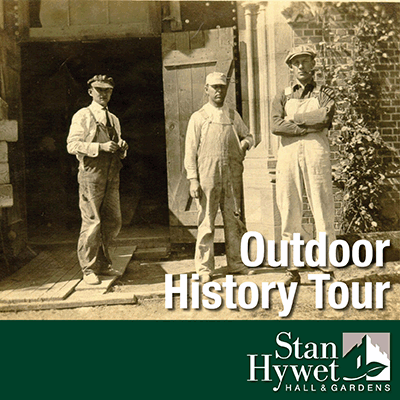 A companion to the Nooks & Crannies tour, this new outdoor guided experience highlights the domestic staff who lived and operated the estate, the builders of Stan Hywet Hall, state-of-the-art exterior technology during that time period, service buildings, and the Seiberling farms. A Self-guided Manor House Tour is included in this package.

• Tour is rain or shine and will only be cancelled due to severe weather.
• This tour includes extensive walking (about 1.5 miles) over uneven walkways, stone steps and some slick spots. Comfortable walking shoes are advised.
For more information, please visit Outdoor History Tour.